NEXT PRICE INCEASE IN:
FIND OUT HOW OVER 100,000 HAVE PASSED THE KENTUCKY CDL PERMIT
URGENT: We Have Just Updated the Kentucky CLP Permit App!
ALL NEW 2023 KENTUCKY COMMERCIAL LEARNERS PERMIT QUESTIONS AND ANSWERS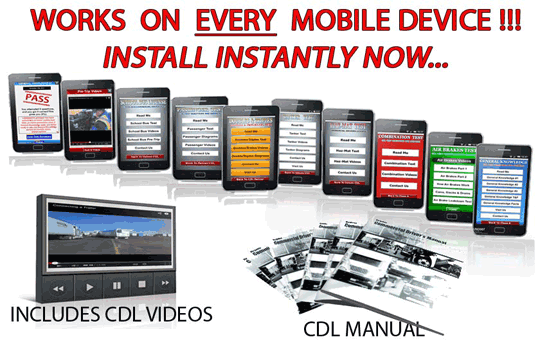 Providing the state of Kentucky CDL Exam software for 15 years in a row.

Take just 3 minutes to look through this page and we will show you how we have helped thousands pass the Kentucky Commercial Drivers Permit Exam.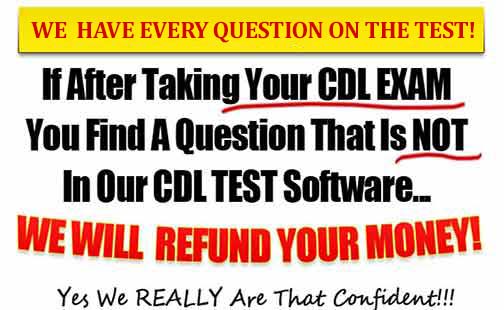 This just released app provides an exact simulation of the Kentucky CDL Permit!
Dear Future (or Current) Commercial Driver:

We understand why you are here. You need to obtain a CDL License. For you test taking may not be your strong point. Your whole life you have struggled with test-taking. Your stomach churned and you skipped school knowing you had to take a test. We are here to make sure you pass you CDL Permit Test the first time. There are a variety of reasons that may require you to take a CDL test
To keep your job. (Even though you have bent over backwards for them.)

To get a job because you are unemployed.

To renew your current commercial license.

To add an endorsement. (Hazmat, Doubles/Triples, Tanker, Etc...).

You are looking for a second job as a School Bus Driver etc....
Whatever your reason for landing here, we want you to know that we are here to help! We have been helping people just like you everyday for the past 15 years. Many have failed the exam and are in a panic on where to turn. We TRULY believe that the solution to your problem is just minutes away and is available for less than most dinners for 2 at a restaurant. This cdl app will beon your cell phone and tablet in less then 2 minutes!
Sincerely,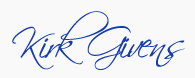 The First Official Kentucky Commercial Drivers Permit Practice Exam App Of Its Kind.
CHECK OUT THE VIDEO BELOW:
YOU WILL BE ABLE TO INSTALL YOUR VERY OWN TESTING APP IMMEDIATELY AFTER PURCHASE! (Even at 2 a.m in the morning.)

1/2 million Americans will fail the commercial learner's exam in 2023. Don't take a chance on standing in line at the drivers testing office only to go home empty-handed.

It is almost impossible to get your hands on an updated free Kentucky State Manual. Our customers now tell us that states are charging up to $50.00 for a hard copy. We believe this is due to the vast budget cuts at the state level.

Those that have the commercial driver's handbook tell us repeatedly that the answers to the questions on the CDL Permit are not in the commercial drivers license manual.

In some states you ONLY have a limited number of chances to take the CDL Permit Exam before you will have to wait several months to take the exam again! This applies to the commercial drivers permit license and all endorsements. This makes passing the first time essential.

We found one site that is advertising commercial drivers license practice exams while based out of another country....ARE YOU KIDDING ME!!! How in the world can a company try to help ANYBODY get a commercial driving license while based out of a foreign country? We are based in the HEART OF THE USA with over 25 years of experience in the commercial driving industry!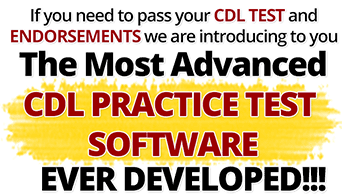 Our development team has spent hundreds of hours in research in order to bring this App to you. YOU CANNOT FIND THIS CDL PRACTICE EXAM APP ANYWHERE ELSE IN THE WORLD...WE OWN THE COPYRIGHT!
Many sites may offer similar practice exams but instead of including each individual practice question that could appear on your exam, they provide only a few of the possible questions repeatedly so that you are only able to learn a few of the questions and answers that may be on your actual exam.
STILL NOT CONVINCED???
CHECK OUT THE SCREENSHOTS BELOW: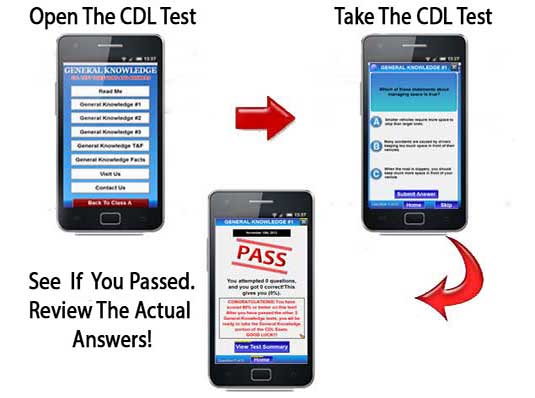 All Mobile Devices:

You will receive our 2023 CDL Practice exam App for the Kentucky Commercial Driving License Permit and all endorsements on your mobile device. You will not need to create an account on an app store and you will be able to download immediately.

Instant App Install:

Order Now and you will have the 2023 TEST APPS as well as the training videos that are played on your mobile device in about 2 minutes after you click the submit button on the purchase page (depending on your internet speed.) It is as easy as clicking on an app install link after purchase... EVEN IF YOU ORDER AT 2 AM IN THE MORNING!

Instant Exam Updates:

As we acquire any new permit exam questions and answers to the tests and all endorsements you will receive them immediately! Your testing app will ALWAYS be current.

Immediate Scoring Feedback:

You will know how you are progressing on your testing app after each question. If you get the question wrong on our commercial driving app, the correct answer will always pop up. You can see your pass percentage as well as see what questions you missed at EVERY point during your commercial driver's app!

All 9 Kentucky Tests and Endorsements:

You will be getting all 9 commercial driving license Apps...We want to make this clear. This is just not for on app. It is every app you will need to pass!

Support:

100% support before and after your app purchase. You may reach us anytime via email: cdlmobi@gmail.com or by clicking the chat button.

General Knowledge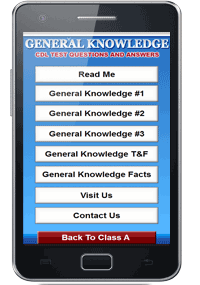 Our Kentucky General Knowledge has the LATEST practice test questions and answers...325 to be exact! We believe we have every possible practice test question you need to study in order to pass your exam.
General True/False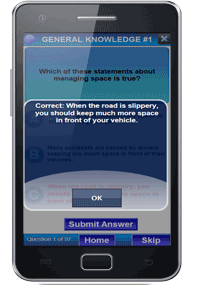 If you are unable to pass our general knowledge true and false, you are not ready for the actual CLP test. You will need to keep taking our multiple choice general knowledge practice exam until you can pass our general knowledge true and false.
Air Brakes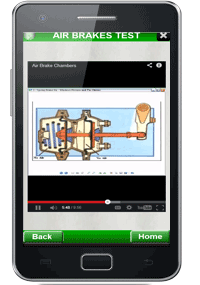 Our air brake Endorsement has the LATEST Kentucky CDL Questions and Answers. Use this along with our instructional videos for your best chance at getting your Kentucky Air brake Endorsement!
Combination App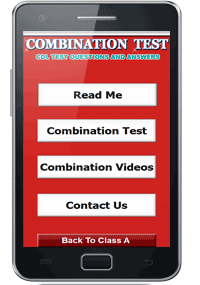 Our Kentucky Combination Endorsement is just the ticket for that big rig job. Use this combination app to get that combination endorsement added to your license. Get started studying today!
Hazardous Materials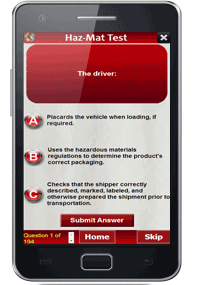 Hauling hazardous materials is not an everyday job, but many times it is required to keep your job for many companies. The Kentucky Hazardous Endorsement App guarantees you will pass and get this difficult endorsement added to your license today.
Tanker App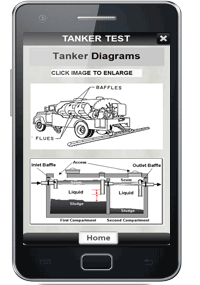 Tankers provide a whole new issue when hauling liquids such as unbalanced loads. We have the Kentucky Tanker App you are looking for when you need your tanker endorsement.
Passenger Endorsement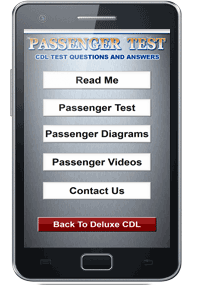 Getting your Kentucky Passenger Endorsement will allow you to drive a Greyhound Bus, limousine, or transporting persons in a vehicle for hire. With the economy the way it is, this passenger endorsement is perfect for that second job!
Doubles and Triples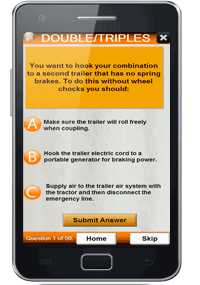 Getting your Kentucky Doubles and Triples Endorsement will allow you to drive a a tractor trailer (semi) that has two or up to three trailers attached to the rig. By passing this endorsement you will be a great asset to your company!
School Bus License Test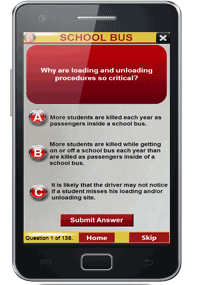 Many people are getting their School Bus License for endless job opportunities or as a means to supplement their income. We receive calls everyday from retirees and persons who are "layed off" asking for our help.
Feature Comparison Checklist
| CDL Company | CDLTEST.MOBI | Others |
| --- | --- | --- |
| Price | One Time Payment For ALL Apps. | Pay For Each App |
| Updated | MONTHLY | NOT SPECIFIED |
| Set up Time | One-time set up that takes about 3 minutes. | Must purchase from an app store. |
| Included in CDL App | 9 CDL tests and answers app. Instructional videos. Kentucky CDL Manual. | You only get the single app ordered. |
| Comparison Effectiveness | | |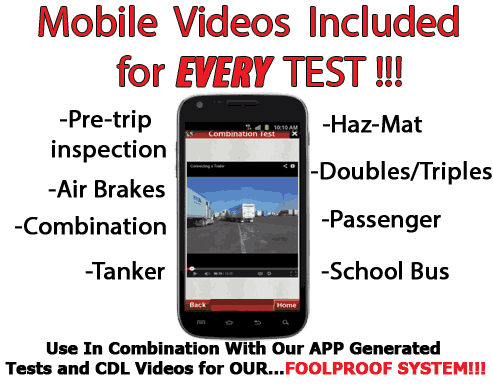 What Makes Our App #1?
User Friendly

We understand that you may not be a computer or app user whiz. We know you just want to pass the Commercial Learners Permit as soon as possible. Our design team made this app super easy to use!



Lightning Fast

Our Commercial Learner's app is fast- unlike other apps, our app was made for speed.



Each Test Separated

We took each test and separated them by endorsement. This app in not just a bunch of questions thrown together.



Use Anywhere

Our app can be used while riding in the car, during commercial breaks while watching tv, or even while waiting in line at the grocery store.



Each Question Shuffled

Each time you fire up the app up it shuffles the questions. This is the most effective way to learn the correct answer.



Get Feedback Immediately

When you click the submit button after each question answered, you will see whether it was correct or incorrect along with an explanation why it is correct if needed.



Works on Phones and Tablets

Our app was designed to work on both smart phones and tablets.



Install Instantly

You will be able to install the app directly after purchase. You will be on your way to your CDL License within 2 minutes from now!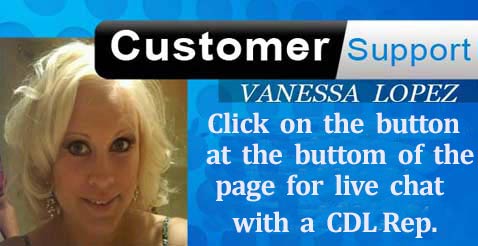 We are here for you BEFORE and AFTER the sale. We have been in the commercial vehicle business for 15 Years. Feel free to Click the chat button at the bottom of the page, or E-mail us with ANY questions.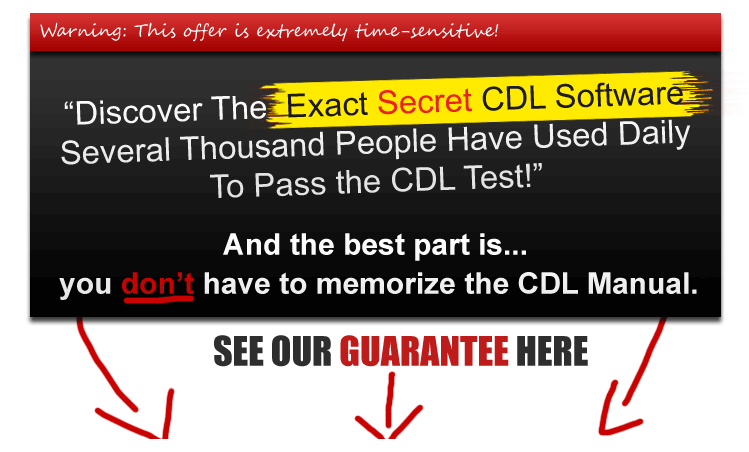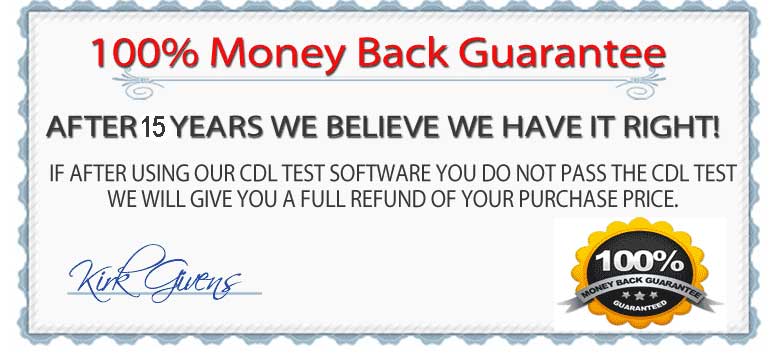 For a one time payment you can instantly download our 2023 Kentucky CDL Practice Test and answer app today!

KENTUCKY GENERAL KNOWLEDGE

KENTUCKY GENERAL KNOWLEDGE TF

KENTUCKY AIRBRAKES

KENTUCKY COMBINATION

KENTUCKY HAZARDOUS MATERIALS

KENTUCKY TANKER

KENTUCKY DOUBLES/TRIPLE

KENTUCKY PASSENGER

KENTUCKY SCHOOL BUS

KENTUCKY KEY FACTS SHEET

KENTUCKY STATE CDL HANDBOOK

KENTUCKY CDL VIDEOS FOR EVERY ENDORSEMENT

KENTUCKY CDL PERMIT TIPS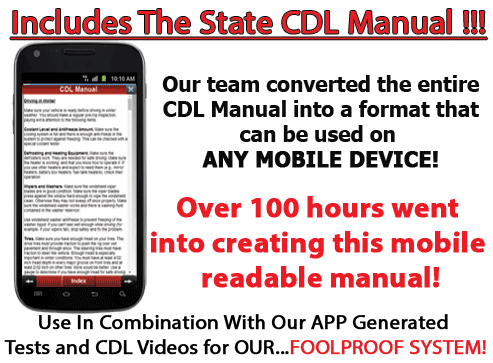 Here's How You Can Get Your Very Own 2023 Kentucky CDL Permit App!
I understand that I'll be able to install the entire Kentucky Commercial Drivers Permit question and answer app for a tiny one-time payment immediately after I purchase

As stated above, I am guaranteed to pass the Kentucky CDL Permit or you will fully refund my money.

This app will work on ANY mobile device such as tablets and phones! Study anywhere while on the go.

I understand the price listed below is an introductory offer and will go up in the next week!
99
out of
100
based on
278
user ratings
I Want To Download This Immediately Before The Price Goes Up After This Indroductory Offer Ends!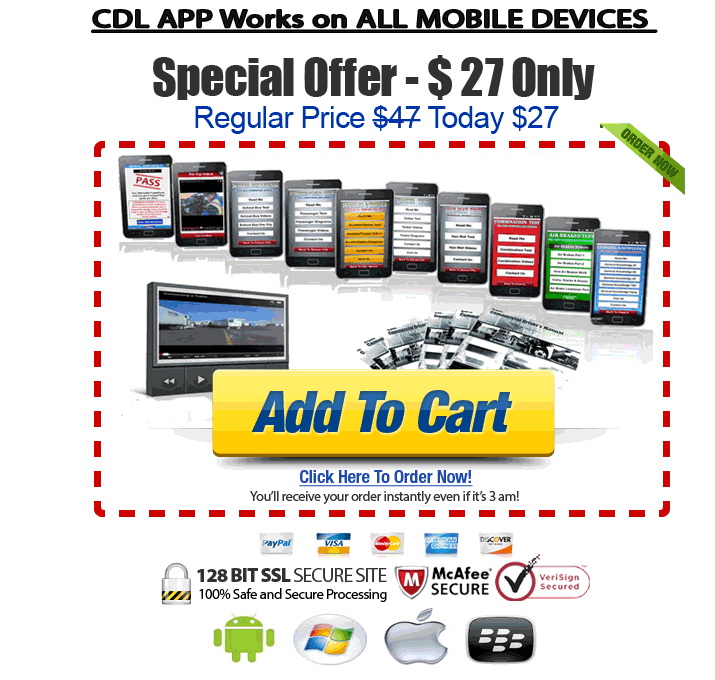 Contact Information
Phone: 1-515-393-6193
Email: cdlmobi@gmail.com