ADD THE DELUXE

MASSACHUSETTS COMPUTER SOFTWARE!
THIS IS STRICTLY A ONE TIME OFFER ONLY!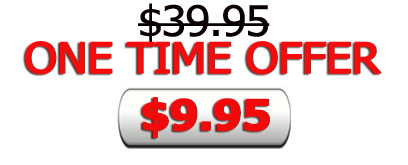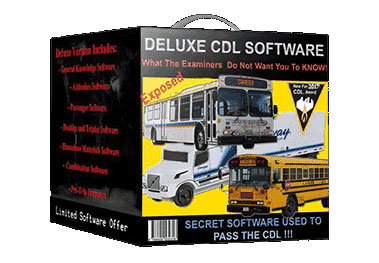 Massachusetts Deluxe 3.0 Software:
PRINT:

You are able to print EVERY one of the Massachusetts CDL Tests as well as the separate answer sheet.

EVERY CDL CLASS:

It doesn't matter what Class of CDL License you need, or what you are wanting to drive. WE GIVE YOU EVERY TEST!

ANYWHERE:

Study Anywhere! You will be given a password to use this software on ANY LAPTOP OR COMPUTER. Login and study from the library or your girlfiends laptop...etc..

LIGHTNING FAST:

This Software is FAST- unlike other options, our system has been designed for speed.

USER FRIENDLY:

We understand that you may not be a computer whiz. We know you just want to pass the CDL Exam as soon as possible. Our design team have made this system SUPER EASY to use!

EACH TEST SEPARATED:

We took each Massachusetts CDL Test and separated them by endorsement. NO GUESSING on which test you need to take.

EACH QUESTION SHUFFLED:

Each time you fire up the Massachusetts CDL Tests it has been programmed to shuffle the questions. This is the MOST EFFECTIVE way to learn the correct answer.

GET FEEDBACK IMMEDIATELY:

After each answered question, your are shown if the answers is CORRECT OR INCORRECT along with the correct answer.

100% PASS GUARANTEE:

As long as you are passing our tests, WE GUARANTEE you will pass the actual CDL Tests.
Massachusetts Deluxe 3.0 Software
(Actual Massachusetts Screenshot)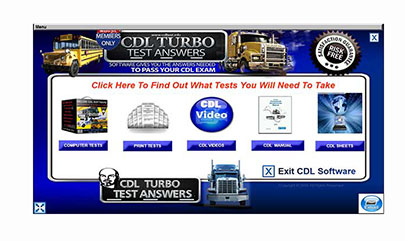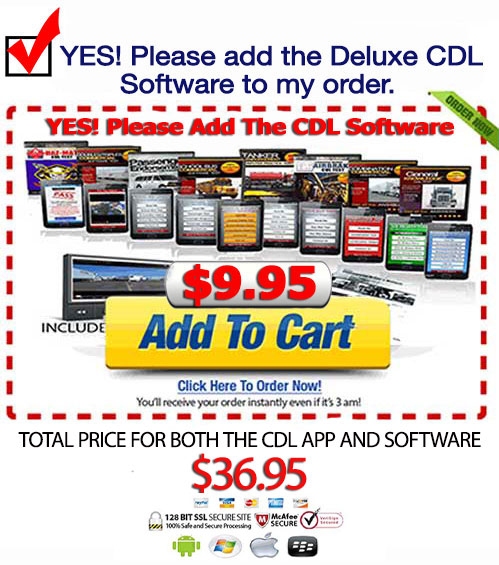 No thanks. I will pass on this offer and just get the Massachusetts CDL Test App that I requested. I know I'll NEVER be given this opportunity ever again and I'm OK with that. I understand that the option to print out the Massachusetts CDL Test Questions and Answers is ONLY available in the Massachusetts CDL Deluxe Software. I am ready to pass on this offer.